12 Jan
DIFFICULTY
RATION

60 min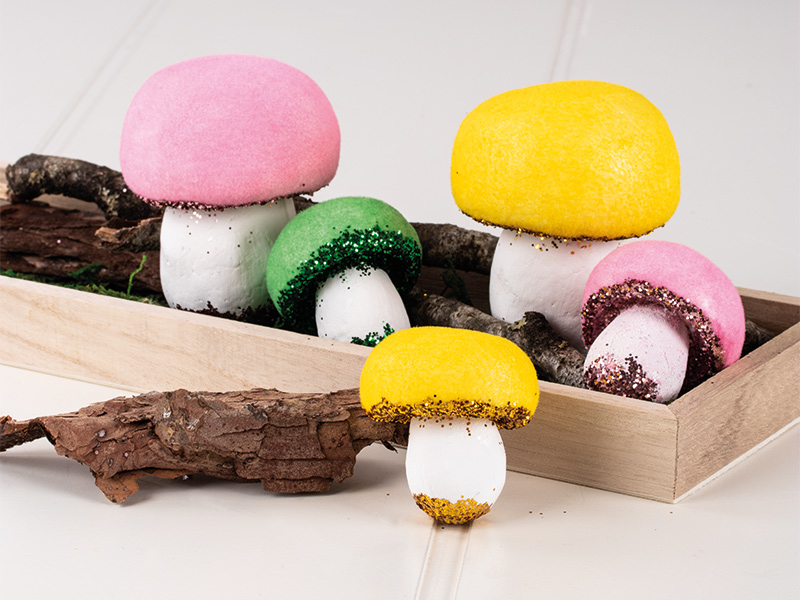 Instructions in 8 steps2 rosy mushrooms, 2 yellow mushrooms, 1 green mushroomAnd this is how it works:
1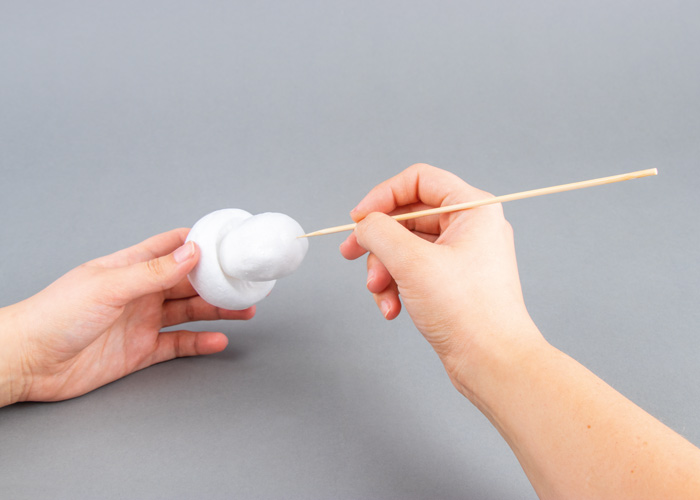 Step 1
Stick all 5 styrofoam mushrooms onto a wooden skewer.
2
Step 2
If the styrofoam mushroom gets a "creased seam", this unevenness can be compensated for by applying a fine sandpaper.
3
Step 3
Coat the mushroom hat evenly and generously with the glitter dust glue by means of the flat paintbrush. Sprinkle the viscose flocking powder in the desired colour, quickly and evenly, onto the still wet glue. Shake well and tap off any excess powder. Let it dry out for a while.
4
Tip:
Use a sheet of paper as a pad, so that you can collect easily the flocking powder or the glitter dust and pour it back into the pot.
5
Step 4
Paint the mushroom stem with the snow white All Purpose paint. Allow to dry well out.
6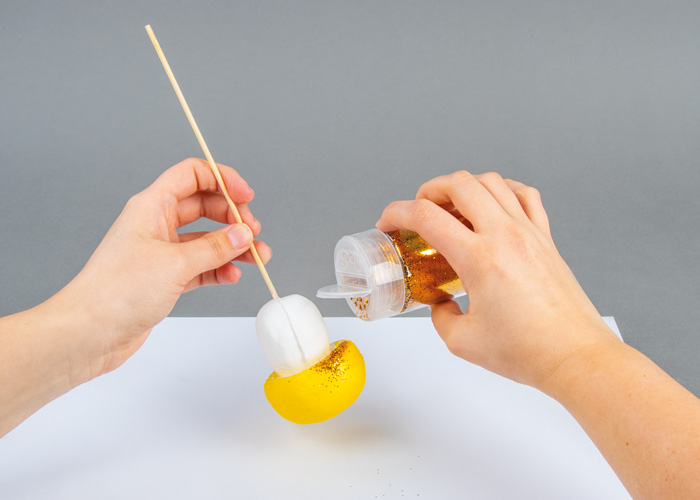 Step 5
Coat the lower side and the edge of the mushroom hat with the glitter dust glue and sprinkle the matching glitter dust onto the glue. Spread also some more glitter dust glue onto the bottom of the mushroom stem and sprinkle on some glitter dust, so that it looks like a mushroom root.
7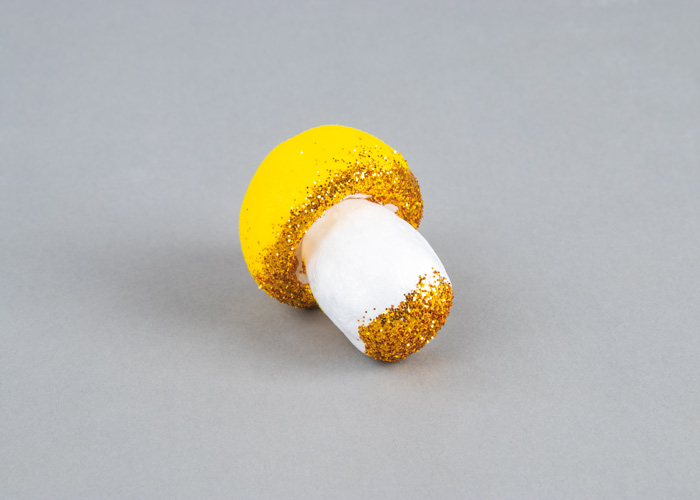 Step 6
Shake off well excess glitter dust and pour it back into its pot. Allow to dry well out. Remove the wooden skewer.
8
Step 7
Decorate the mushrooms e.g. with moss, real twigs or some tree barks on the wooden tray.